About the
ReadingSEO

event

It was a great pleasure to contribute as an SEO speaker at the ReadingSEO event. The event was a great opportunity for me to meet with digital marketing professionals outside of London, learn something new, and share with them my knowledge about Excel Fuzzy Lookup.

An SEO meetup in the heart of Reading

I have great memories speaking at this digital marketing meetup. Matt and Nicky, the hosts from Blue Array, were great in engaging the audience and creating a warm and friendly atmosphere. In addition, it was also nice to share the stage with Tom Pool and Marc Agate, both experienced SEO speakers with previous gigs at UK and international conferences.  Overall, I personally found the event to be a great networking and learning opportunity.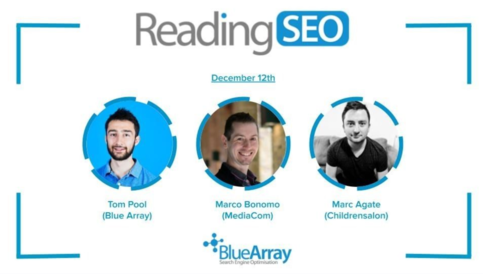 About my talk
The topic I brought to the ReadingSEO event was a unique application of Excel Fuzzy Lookup to search engine optimisation. The add on, which is free to use and currently available from the Microsoft download centre, allows the user to perform the fuzzy matching of two similar data sets, and it helps in cutting down the manual work from tasks such as redirect .
Why this is relevant
If you work in digital marketing, then you have probably heard about site migrations or the impact of 404s on your site's health. And if you work as an SEO consultant like me, then you've probably experienced this on regular basis, with all the related downsides.
In simple terms, this solution is relevant to anyone working in SEO-related areas, as Fuzzy Matching provides the user with a simple yet effective way to cut down the manual work and semi-automate processes like redirect mapping. This is particularly effective in Ecommerce or large websites, as the amount of time spent on manual redirect mapping can be even cut in half by adopting this solution.