About the
BrightonSEO

event

As a long-time attendee, I have to admit that contributing as a BrightonSEO speaker was for me a great privilege and overall an amazing experience. Talking at such an international event boosted my popularity, and helped me to grow my profile as a digital marketing speaker.

 

More about the BrightonSEO conference

The BrightonSEO event has humble origins. It started as an informal meetup in the upper floor of a Brighton pub and then grew into one of the largest digital marketers gatherings in the world. As Kelvin Newman (founder and organiser) explained on multiple occasions, he was looking for an opportunity for people to connect, have a friendly chat about SEO and learn something new. Fast forwarding to 2015, the event grew so big that a new venue was needed, with the conference moving to the biggest venue available in the city, the Brighton Centre. The building, with an amazing sea view, allowed BrightonSEO to scale up to 6 tracks and allowing for thousands of attendees.

BrightonSEO fringe events and training

Despite the name, BrightonSEO is not only about search engine optimisation. Over the years, the event expanded to other disciplines, creating a series of fringe events covering the most popular specialities in the digital marketing industry. To mention a few, Measure Fest, dedicated to Analytics and CRO; and the Paid Social Show, devoted to social channels such as LinkedIn, Facebook and Instagram. Last but not least to mention are the BrightonSEO training sessions which are run by experts in Analytics, JavaScript and other SEO-related disciplines.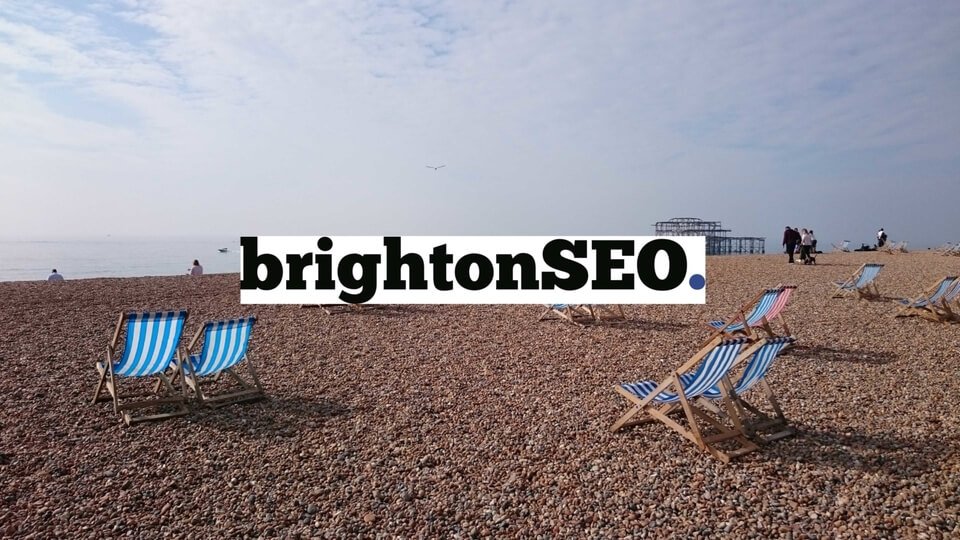 About my BrightonSEO talks
I have had the chance to speak at BrightonSEO in two different occasions, in 2019 and 2020. Due to the Coronavirus outbreak, the second talk has been postponed from April to October 2020. My 2019 talk was about SEO alerts, a topic already explored in my Search London speaking gig. The talk explained different ways to secure a website by monitoring changes in the robots.txt, traffic, revenue and even page speed. I'm proud to say that the talk received a warm welcome from the digital marketing community,
The 2020 talk was a little more technical and focused on productivity. My main goal was to provide an effective solution to manual redirect mapping, a particularly time-consuming task if you're dealing with 404s and site migrations. The solution I brought was Fuzzy Lookup (a topic first shown at the ReadingSEO event), a brilliant Excel add-on which helps by semi-automating the URL redirect mapping and contributing in saving hours and hours of manual work.
Wrapping up & more info
If you're keen in knowing more about the BrightonSEO conference and past events, I warmly recommend you to visit the Site Visibility BrightonSEO guide, and to keep an eye on SlideShare for the speakers deck uploads.  And lastly if you're interested in coming along, it's worth remembering that there's a free ballot twice per year for tickets, with more info available here.